NIFF Three Thousand & Anori
Datoer
---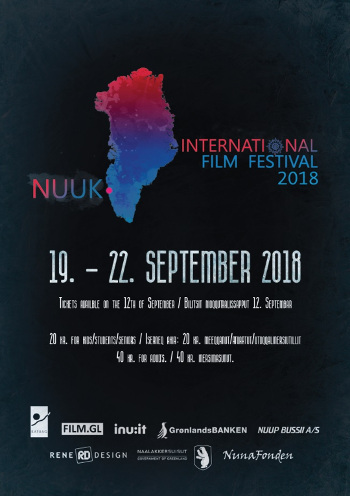 | | |
| --- | --- |
| Title: | NIFF - Three Thousand & Anori |
---
Closing Gala
Three Thousand (Short Film)
In this short film, Inuk artist Asinnajaq plunges us into a sublime imaginary universe— 14 minutes of luminescent, archive-
inspired cinema that recast the present, past and future of her people in a radiant new light.
Diving into the NFB's vast archive, she parses the complicated cinematic representation of the Inuit, harvesting fleeting truths and fortuitous accidents from a range of sources—newsreels, propaganda, ethnographic docs, and work by Indigenous filmmakers. Embedding historic footage into original animation, she conjures up a vision of hope and beautiful possibility.
14 min
ANORI (Feature Film - World Premiere)
Anori is a singer and lives in the capital of Greenland Nuuk, on a tour, she meets the charming arctic command soldier Inuk. The love story begins, but when Inuk is in a accident Anori is confronted by the dark forces of nature, and travels to New York to bring Inuk home.
Set amongst the incredible Greenlandic landscapes and the intensely crowded New York - This first female directed feature film from Greenland, takes you on a journey where myth comes to life.
Q&A with Pipaluk K. Jørgensen
85 min
Innersuaq - Film.gl Awards
Festival Closes