Avatar 2 - The Way Of Water 3D
---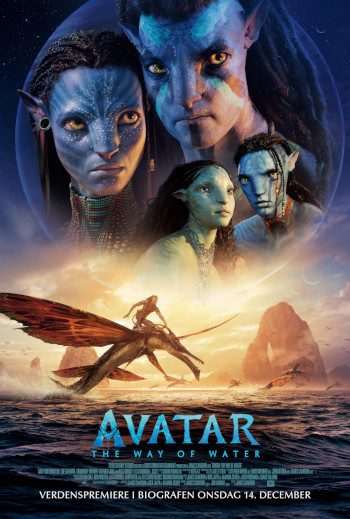 | | |
| --- | --- |
| Title: | Avatar 2 - The Way Of Water 3D |
| Duration: | 192 minutes |
| Genre: | Action, Adventure |
| Org. title: | Avatar 2 - The Way Of Water |
| Premiere: | 14-12-2022 |
| Link: | IMDB |
---
---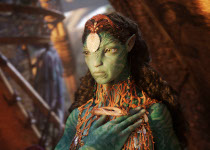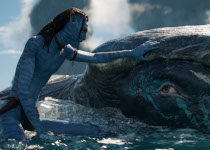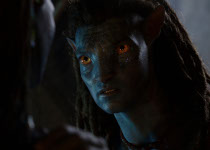 ---
The Way of Water finder sted mere end 10 år efter at vi forlod Jake Sully på Pandora. Vi følger familien Sully (Jake, Neytiri og deres børn), de problemer der forfølger dem, hvor langt de er villige til at gå for at beskytte hinanden, de kampe de må kæmpe for at holde sig i live og de tragedier de må gennemgå.
Efterfølgeren til verdens største film er endelig på vej til biografen og der er lagt op til en fantastisk filmisk oplevelse i 3D, som 3D bør opleves. Filmen byder på et fantastisk cast bestående af Sam Worthington, Zoe Saldaña, Sigourney Weaver, Stephen Lang, Cliff Curtis, Joel David Moore, CCH Pounder, Edie Falco, Jemaine Clement, Giovanni Ribisi og Kate Winslet.
Filmen instrueres af James Cameron, der nok har filmhistoriens flotteste succesrate med film på samvittigheden som Titanic, Terminator 2: Judgment Day, Aliens og Avatar.
Kilde: Disney