Boss Baby - Det bli'r i familien
---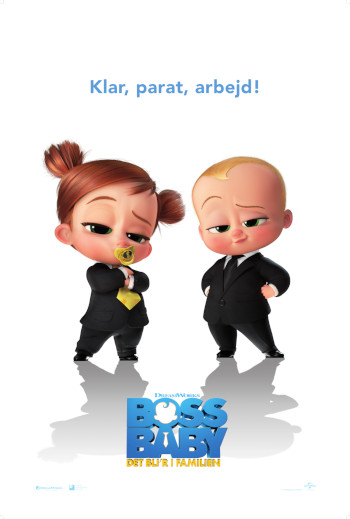 | | |
| --- | --- |
| Title: | Boss Baby - Det bli'r i familien |
| Duration: | 108 minutes |
| Genre: | Animation, Familiefilm |
| Censor: | Frarådes børn under 7 år |
| Org. title: | The Boss Baby: Family Business |
| Link: | IMDB |
---
---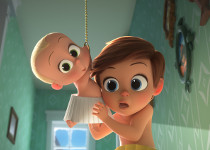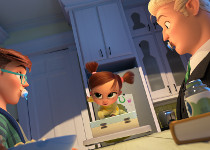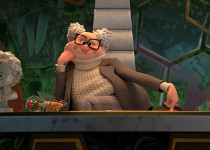 ---
Der var engang to brødre … Dengang, da fantasifulde Tim opdagede, at hans lillebror Ted i virkeligheden styrede verden fra det hemmelige Babycorp. Men det er længe siden. Brødrene er blevet voksne og er gledet fra hinanden.
Ted er en succesfuld - og meget rig – direktør for en investeringsfond, mens Tim er hjemmegående far med to dejlige børn. Syv-årige Tabitha er imidlertid vidunderligt opvakt og allerede indskrevet på eliteskolen Acorn Centeret.
Nå ja, og så nærmest tilbeder hun sin succesrige onkel Ted. Tim på sin side er bange for, at hun går glip af sin barndom.
Netop da afslører lillesøster Tina, at hun har overtaget kontakten til Babycorp, og hun indrullerer – med en babys overtrumfende jernvilje –
både sin far Tim og sin onkel Ted til en hemmelig mission for at afsløre den snedige plan som Acorn Centers stifter, Dr. Armstrong, har lagt for at overtage verdensherredømmet.
Til brødrenes store overraskelse inkluderer den hemmelige mission, at de skal gå i barndom igen. Bogstavelig talt!
Instruktøren Tom McGrath genskaber det vilde, sjove og let surrealistiske univers fra den første "Baby Boss"-film og demonstrerer, at der er visse ting, der faktisk er arvelige, i "Baby Boss - Det bli'r i familien".
Kilde: UIP