---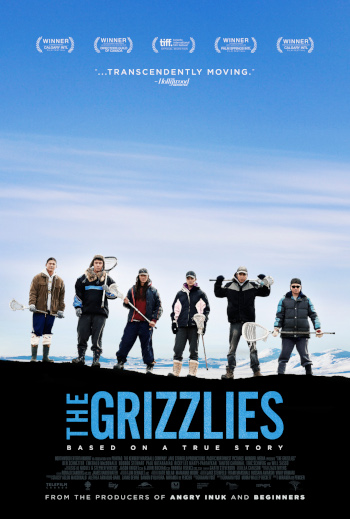 | | |
| --- | --- |
| Title: | The Grizzlies |
| Duration: | 102 minutes |
| Genre: | Biografi, Drama |
| Censor: | Tilladt for børn over 11 år |
| Org. title: | The Grizzlies |
| Link: | IMDB |
---
---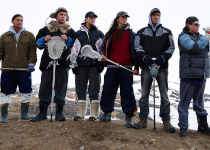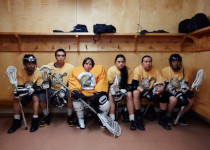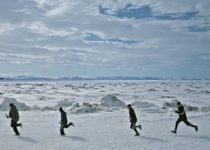 ---
Piviusut tunngavigalugit sanaaq, The Grizzlies timersornermi unammiuaarnermik ajugaanerinnaanngitsumik tunngaveqarpoq.
Nunani issittuni inunnit amerlaqisunit atugaasut, pissaaleqineq avinngarusimanerlu takutinneqarpoq. Ilinniartitsisunngorlaaq Russ Sherpard Kugluktuliarpoq, isumaqarluni nunani issittuni pissutsit ilisimallugit, anguniagaqarlunilu tikilluni.
Taamaattorliallarujussuarmik misigisaqarpoq. Pisut imminnut ataqatigiittut alianartullu Russip paasinnilerneranut nipilersoqataapput, ilinniartitsineq marloqiusaavoq. Lacrosse timersuut aallarnerpaa, atuareernerup kingorna sungiusaasalernerani nuannersutut isikkoqarpoq, sukkasuumilli inuiaqatigiit assigiinngitsunik siunissamik takorluuinerannik, timersorneq allannguinermik aallarniisutut sunniuppoq.
Nunavut inuusuttaasa filmiliaritinnerat pikkunaqisut, piviusorsioqisullu, sumiiffianit suminngaanneerneranillu tunngaveqartumik, The Grizzlies, ukiormanna filmini tupaallannarnerpaatut tiguartinnarnerpaatullu inissippoq.
/
Based on a true story, The Grizzlies is more than the usual triumph through sports story, for it doesn't shy away from moving depictions of the poverty and isolation characteristic of too many northern communities.
When first-time teacher Russ Shepherd comes to Kugluktuk, he brings preconceived notions about northern life and no little hubris about his self imposed mission to bring about change.
An interconnected chain of dramatic incidents, however (and some quieter cross-cultural corrections) lead Russ to understand that education is a twoway street. Initially, the hastily built lacrosse team seems mild after-school fun, but soon becomes the lightening rod for the community's differing views on its future.
Driven by remarkable performances by the young Nunavut-based cast, and seeded with unassailable authenticity because of it's dramatic location, The Grizzlies proves to be one of the most unexpectedly affirming films of the year.