---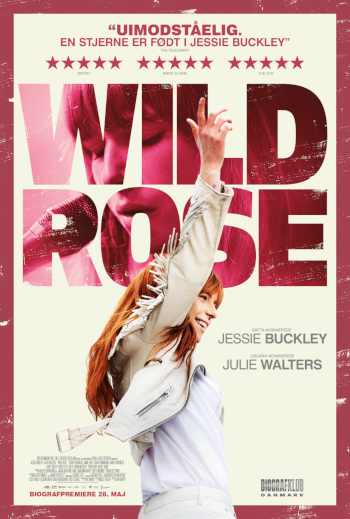 Title:
Wild Rose
Orig. vers. med danske undertekster
Duration:
100 minutes
Genre:
Drama, Musical, Musik
Censor:
Tilladt for børn over 11 år
Org. title:
Wild Rose
Premiere:
23-07-2020
Link:
IMDB
---
---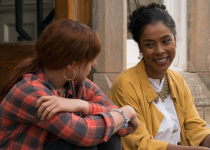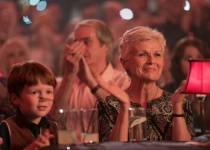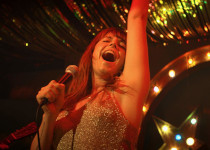 ---
Rose-Lynn har en blakket fortid og en fabelagtig stemme. Selvom hun er født og opvokset i Glasgow, brænder hun for den upolerede countrymusik fra USA, der består af tre akkorder og sandheden om livet. Hendes store drøm er at flytte til Nashville og slå igennem som sanger, men drømmen om at stå på The Grand Ole Opry med skinnende cowboystøvler og eget band, synes meget langt væk, når man bor i Skotland, er alenemor til to og arbejder som rengøringskone. Med hjælp fra sin chef, som skaffer Rose et møde med en legendarisk radiovært ved BBC og et par hårde verbale sandheder fra sin mor, Marion (Julie Walters), er Roses vej til lykken måske kortere end hun tror.
Rose spilles af stortalentet Jessie Buckley, der har begejstret publikum og anmeldere verden over med sin autenticitet og fremragende sangstemme. 'Wild Rose' er en original og opløftende film om familie, livsdrømme og musik, der kommer direkte fra hjertet.
'Wild Rose' er med i Biograf Danmark.
Kilde: Scanbox